Direct Response Telesales Services
O'currance Teleservices is a premier provider of direct response telesales services. We assist you in every way possible to match up with the volume of your direct response inbound calls and also help in converting as many soft offer calls into sales. Networking, educating, branding and exposure; we follow these simple steps to ensure impressive sales results.
We maintain perfect coordination with different stakeholders involved in the process. We have organized campaigns to a wide array of clients in many varying industries using mediums like:
DRTV
Cable television
Network television
TV Commercials and Infomercials
Radio
Print media
Online and emerging media
Mobile marketing
Email marketing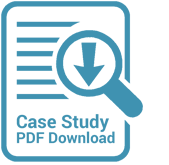 Our expertise in inbound call center services combined with call routing technology allowing our contact centers to manage even the largest direct response programs.
And, we have the scalability to manage large spikes in call volume due to a television advertisement or infomercials.
We leverage the latest call center technology to measure and drive results for direct response campaigns.
Reach us if you are facing issues like:
Monthly call volume fluctuations
Large monthly call volume
Unpredictable call arrival patterns
Direct response call spikes
Seasonal call spikes
Proper daytime staffing
After hours staffing issues
Call handling capacity
24x7x365 coverage
Special call handling requirements
Multilingual requirements
For more information about our direct response contact center solutions, please contact us.